Affordable Fencing Contractor serving Kenner, Louisiana
With plenty of experience under our belts as one of Kenner's best Fencing contractors, our crew at Kenner Fence Company is excited to take on new and bold Fencing projects.

We provide quality services in both the residential and commercial sectors all throughout Louisiana, and have quite the cuts, splinters, and bruises to prove it. Our fence designs provide curb appeal, block wind and street noise, are aesthetically pleasing, and can increase property value. We would love to talk! - 504-303-4361
Always Available
Give us a call or fill out the simple form on this site, and a local Kenner team member will contact you as soon as possible.
Free Estimates
We proudly provide quotes for your Kenner Fencing projects that come with a no hassle, no obligation guarantee.
Fencing Services
We offer a wide range of Fencing services in Kenner. Should you have a need that isn't listed, let us know.
Your Hometown Kenner Fencing Experts
---
Your Kenner Fencing Experts Kenner Fence Company has made a name for itself in the Kenner area because of our dedication to excellent workmanship, timely delivery, excellent customer service, and affordable pricing. We have fully licensed and insured fencing installation and repair contractors that have years of experience fencing installation and repair services of various types all over the Kenner area. We are the premier fencing installation and repair service company in Kenner, Louisiana, and the surrounding areas. Our company is built on three core principles that not only keep us in business but keep us number one in the...
---
Read More About Your Kenner Fencing Contractors
Fencing Services We Provide
The goal at Kenner Fence Company is to secure your property the right way. From both installation and repair for home and businesses in Kenner and throughout the Crescent City, our Louisiana quality craftsmanship is second to none.
Call Today for your Free Fencing Quote
Read a few of our client's reviews. Our customers are what makes us strive the be the very best Fencing Experts in Kenner and the surrounding areas.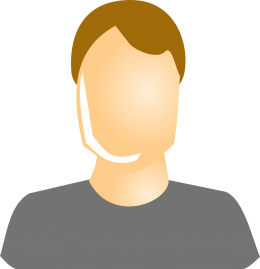 Peter Davis
Privacy Fence Repair
Kenner Fence Company did a great job repairing my old busted fence. They were the only contractor who didn't try to sell me on replacing the whole thing. They made it look great and kept the cost within my budget.
Joanne Chaney
Swimming Pool Fence Installation
My new fence around my pool looks great! We just had our first kid and Kenner Fence Company came out and installed a new fence around our pool that looks great and will keep the little one away from the water. I definitely recommend them!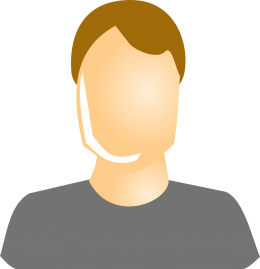 Leo Benson
Gate Installation
I hired Kenner Fence Company to install a new gate for our home and they did an awesome job. They were able to get to it quickly and they installed it fast and it looks great and works great!
Let's Talk!
You're not going to hit a ridiculously long phone menu when you call us. Your email isn't going to the inbox abyss, never to be seen or heard from again. With Kenner Fence Company, we provide the exceptional service we'd want to experience ourselves!
We are Local
Kenner, Louisiana